On-Going Gifting
Tears of Joy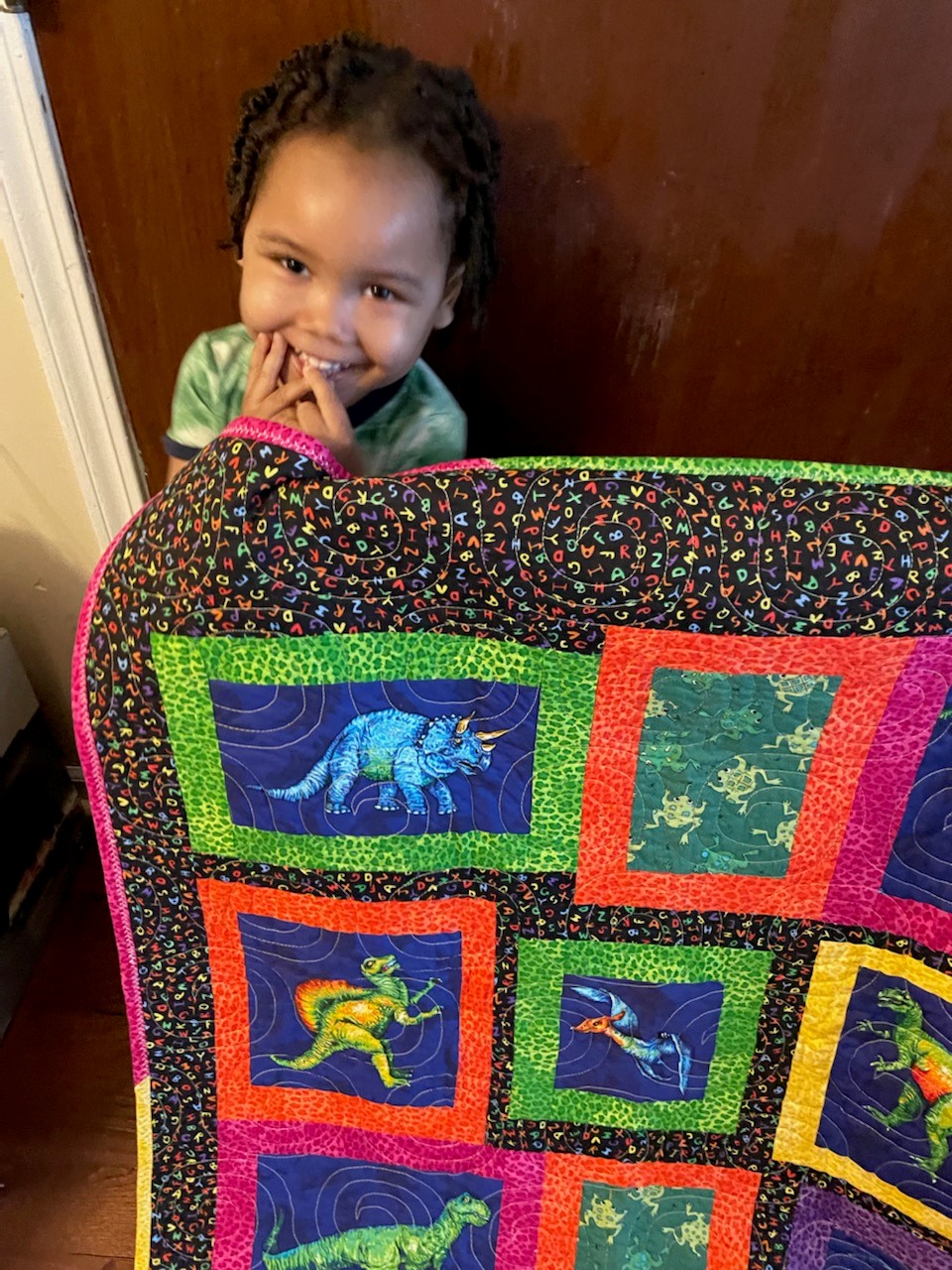 Sending SEwonderful a THANK YOU from Kaden. He walked in and said look what I got; a gift. I looked at his face and I started to cry, he said why are you crying, it's dinosaurs.

Thank you so much, this means the world to me to see him smile like that.

Sandra Wilson
Kaden's Aunt
---
---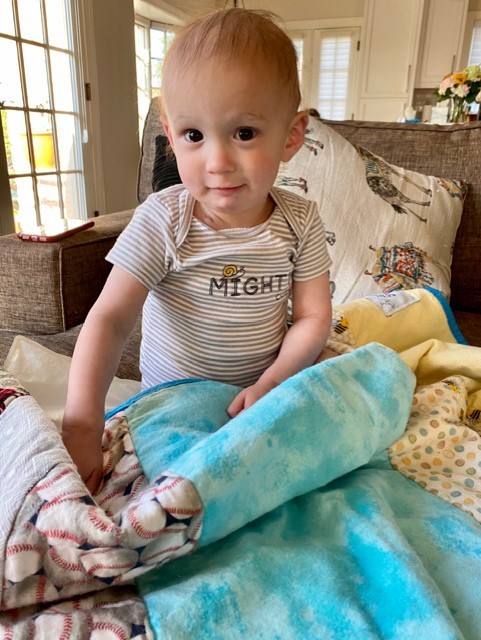 Good morning Francine

Thank you very much for the beautiful quilt for my son William(aka Will the Warrior). He especially loves the baseballs.

I appreciate you and Margaret thinking of him. He has been undergoing treatment for Neuroblastoma the past 4 months and will be going into surgery later this week. He's a fighter and we're super proud of him. Thanks again!

Anna Bonichi
May 2021
---
We just wanted to say thank you from the bottom of our hearts for the precious quilts we received for our identical twin girls Lola and Penelope. We absolutely love them and will cherish them forever.
Our girls were in the NICU at advocate christ hospital for 84 and 173 days.They have overcome many obstacles and have many more to go but we continue to work every day with therapists and specialists.
The quilts are used on a daily basis during therapy and for comfort. Thank you so much
Love,
The Garner Family
Mike, Cathy, Lola and Penelope
---
Francine's visits and distribution of SEWonderful Quilts
bring sew much happiness and comfort to children, the families, and their medical support teams.
Everywhere she gifts, the love and appreciation is SEWonderful

To all the wonderful people at SEWonderful Quilts, our family thanks you for the quilt our son was given at recent Light the Night event.
Francine called us out from the crowd after noticing my Son's survivor balloon and refused to let us go without finding a quilt for Will to take home.
We love the quilt, but even more we love looking at it and being reminded of all the supporters out there fighting along with us. It's a beautiful thing you all do for families like ours and I want you to know that it keeps our spirits high.
Thank you again. We hope the quilt lasts forever -- long after even the memories we have of cancer having been a part of our lives.

Sincerely, The Plyters

P.S. You can find more about Will's story at caringbridge.org where kcb stands for Kick Cancer's Butt!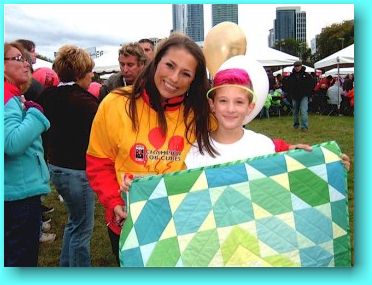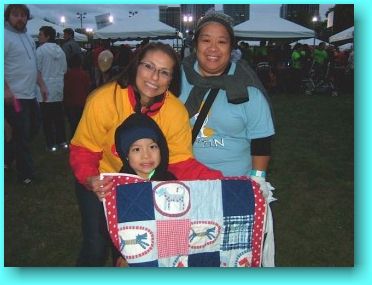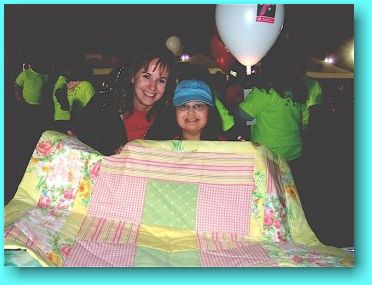 SEWonderful Saturday in Grant Park,
gifting SEWonderful Quilts at Leukemia & Lymphoma Society's 'Light the Night' Annual Fundraiser
---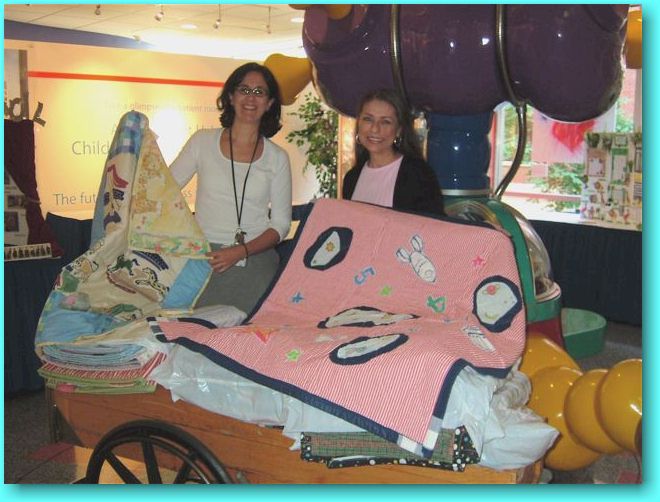 Distributing SEWonderful Quilts @ Children's Memorial Hospital
---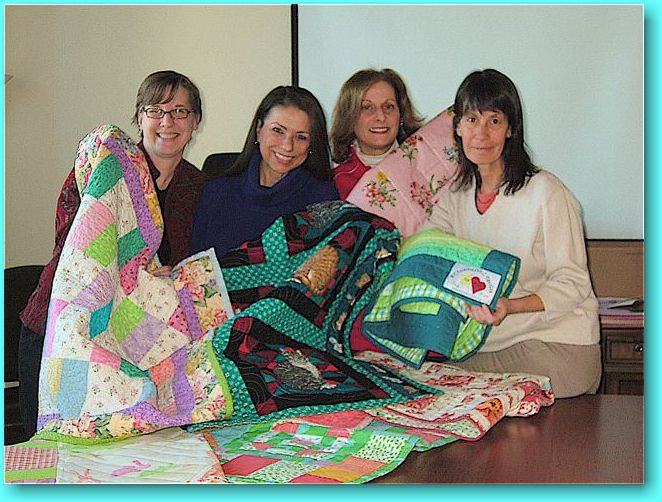 Another appreciative meeting with Horizon Hospice and Palliative Care Managers.
All quilts are gifted to children in their care.
---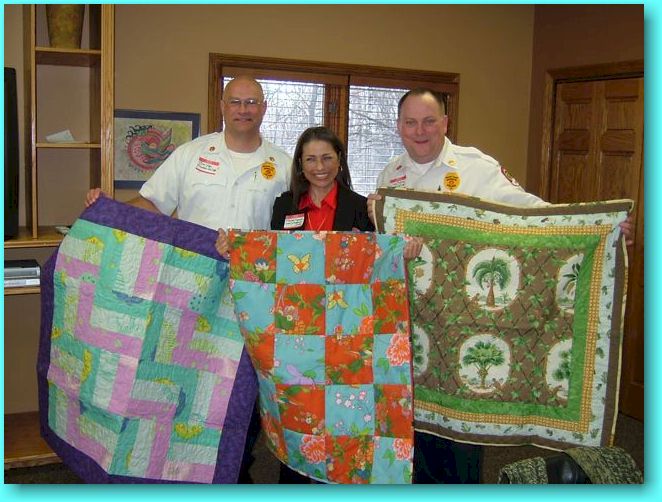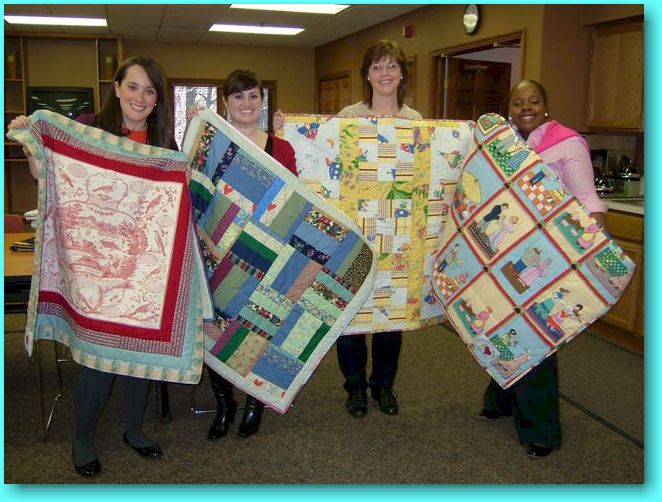 Staff Members and Community Leaders from Zacharias Sexual Abuse Center in Gurnee
welcome SEWonderful Quilts
---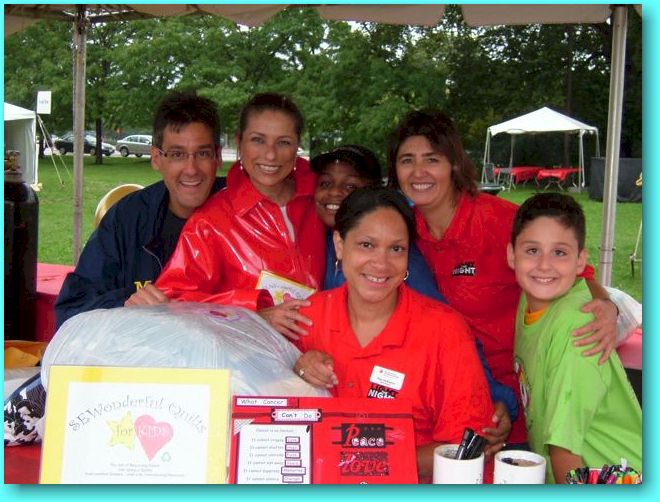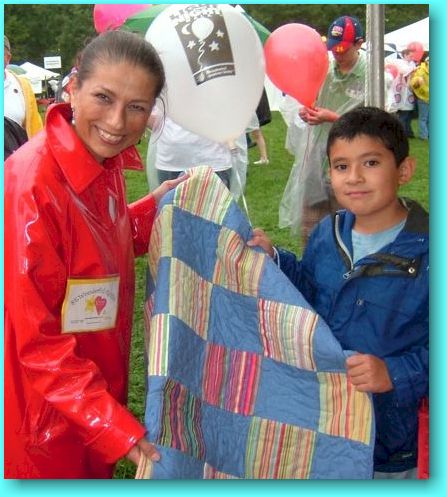 A SEWonderful Afternoon, Francine participating in the Leukemia and Lymphoma Society's
"Light the Night" Annual Fundraiser in Grant Park
---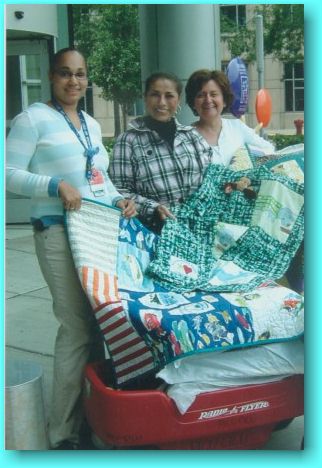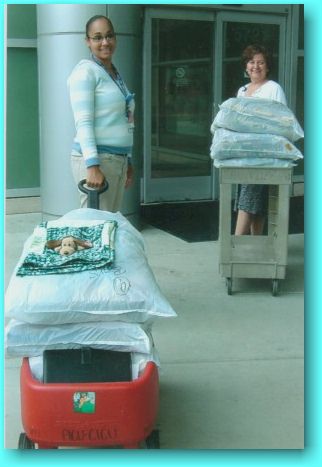 July 2007 Comer Children's Hospital, Hyde Park
Francine with Pat Manning, Director, Child Life and Family Education and Erica Turner, Child Life Specialist
---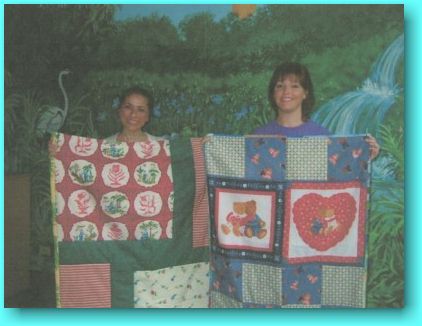 August 2007 La Casa Zacharias (Lake County Council Against Sexual Assault) Gurnee, IL
Francine with Wendy Ivy, Volunteer Coordinator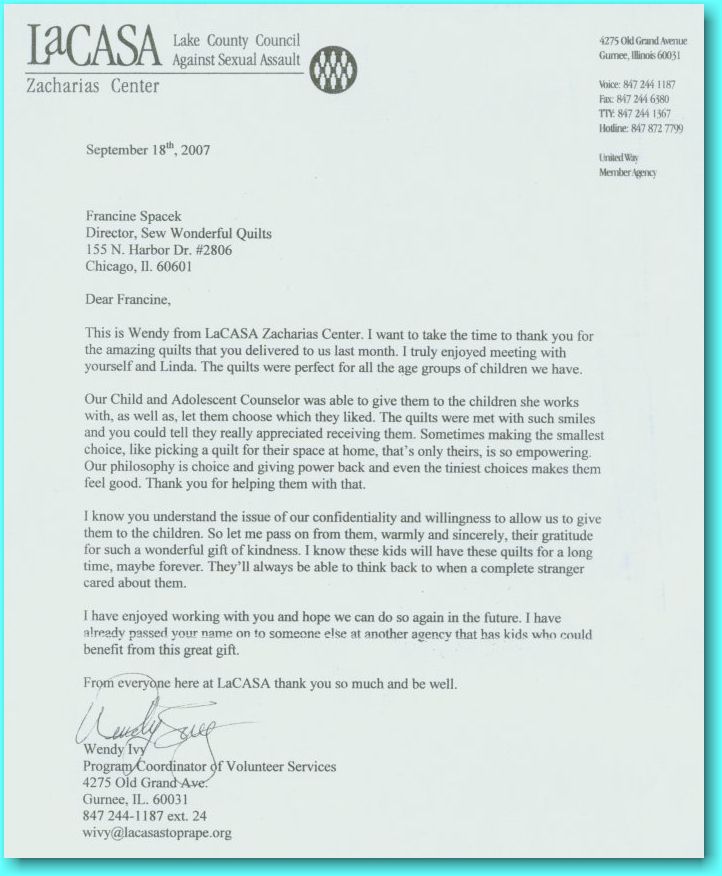 ---